Mistakes That Can Kill Your Blog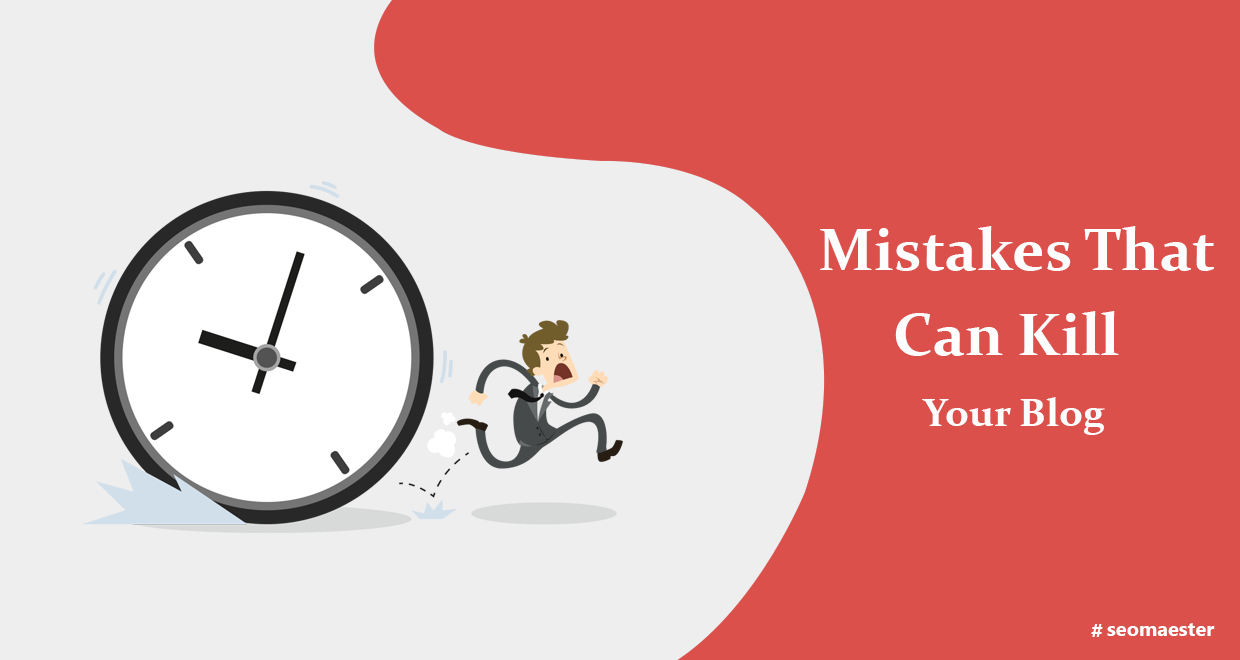 Bloggers invest in their blogs, and they never wish it to die. There are some mistakes that are made by us, which then results in our blogs being killed silently. If you have experienced anything like this, then this article is an important one for you. I am going to list some mistake that you make and which kills your blog.
1- Useless Contents
This is one of the most amazing mistakes that all bloggers do thinking that web traffic would increase. Please stay with the topics your content is about as irrelevant contents to your blog will give a bad result. Posting too short contents of around 100-200 words are useless. Long contents are demanded by Google. With useless contents, we also mean the uninformative, boring, non-engaging contents. All the bloggers are recommended to avoid these as this is the reason to kill your blog. In addition, the copy/paste of the contents from the different website will also give a negative impact. To avoid this mistake remember the following things;
– High Quality/ Attractive/ Informative Contents
Contents should be of high quality and relevant to the readers you targeted. The contents that appeal the readers are mostly those who get a higher amount of comment. Therefore quality is one of the major factors.
– Making Corrections
It is said that every time is the right time to improve your mistakes, so don't hesitate to improve the mistake you made previously.
2- Posting Infrequently
This can also be a blogging mistake where you continue posting without any frequency. A frequency is required to be set up for your blogs, such as 1-2 articles per day or 5-6 articles per week or 20-30 per month.
If you are unable to post daily, then we suggest you post around 4-5 articles per week. The more frequent you are, the more traffic you will be able to generate.
3- Avoiding Social Media
Social media also made a major role in your blog. Make sure that you link your blog with social media. Facebook, Twitter, LinkedIn are common to link. This will help you increase the traffic that will then not let your blog to die. Hence the blog will grow more and more.
4- Ugly Design
Ugly Design is the main factor that makes a blog appealing to visitors. At this time, you must be thinking, why would one be enthusiastic about the design? Trust me the design really matter for a website. It is basically the first impression, and we all have heard the great saying "the first impression is the last impression". It is not only for us. It's for everything. Poor design is seriously hated by visitors.
A poor design refers to a design with a cheap theme, too many advertisements, etc. Improvement of the design is simple as you need to follow some tips such as not to use distracting eye colours, funky fonts, etc.
5- Depending on Freebies
This point considered one of the most dangerous mistakes that a blogger makes. We have noticed that beginners normally make such a mistake. Beginners try to save money as freebies do not need any investment. Investment in blogging is a wise decision to get good and quick results.
This is all. We hope that you understand all the common mistakes that are made by bloggers. We request you to avoid as much as you can so that your blog should not die.
For any query, you can comment below.