How to Set Custom Domain Name on Blogger?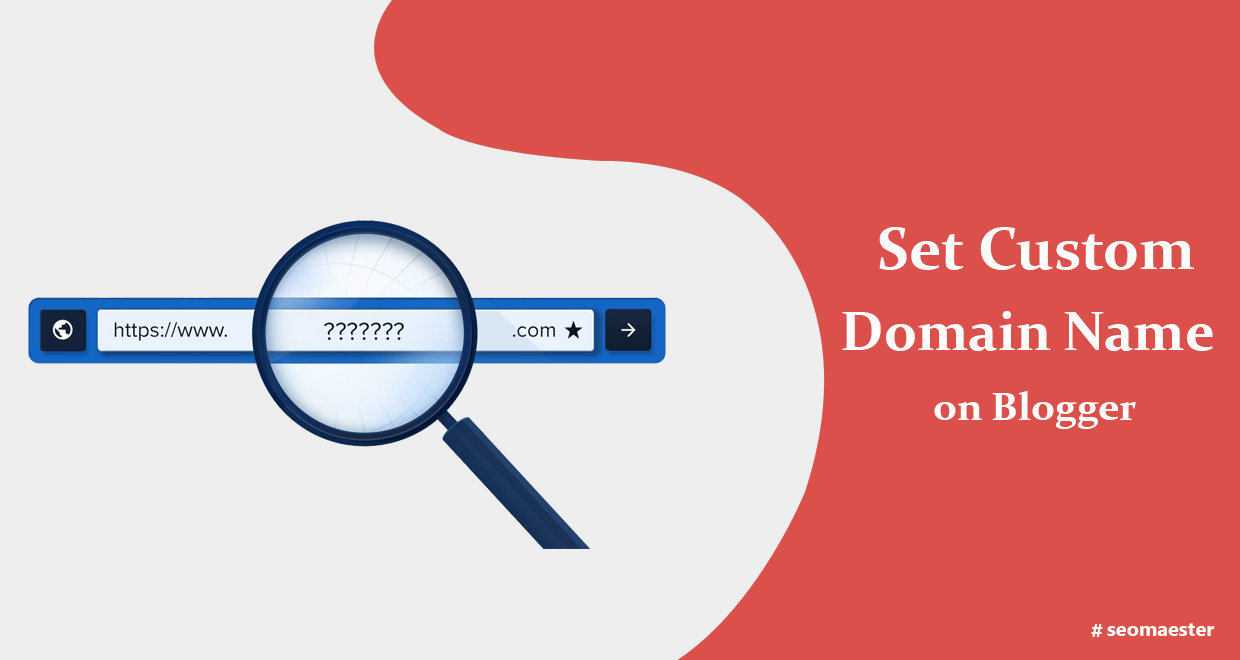 Blogging has become very popular and easier with advanced technologies. It helps people achieve anything they want with a small investment on a blog as a blog will earn them a handsome amount if properly maintained. When blogging, there comes an option to publish the blog in two ways either by Hosting it on Blogspot or hosting on your own custom domain name.
If you choose hosting on your own custom domain name, then you will have to purchase the domain. Domain names can be bought from many different providers. Some of the providers include Godaddy, yahoo! Small business, etc.
Let's take an example of purchasing a domain name from Godaddy and follow the following steps to set custom domain name on blogger;
Step-1; Login to Godaddy Account and then click on My account tab.
Step-2; Under the head domains, you will see the list of your domain names. Now click on advance details of your desired domain. After the click, you will be directed to the Domain Manager page.
Now, look at the bottom where you will see a DNS Manager heading. Here, you can edit the DNS configuration of the domain by clicking the Launch link.
There you will see an A(HOST) tab of the DNS Manager, and you will be asked to enter the IP addresses.
When you are done with these steps, it will become easier for you to continue.