How to get Google Adsense Account Approved Within 1 Hour Using YouTube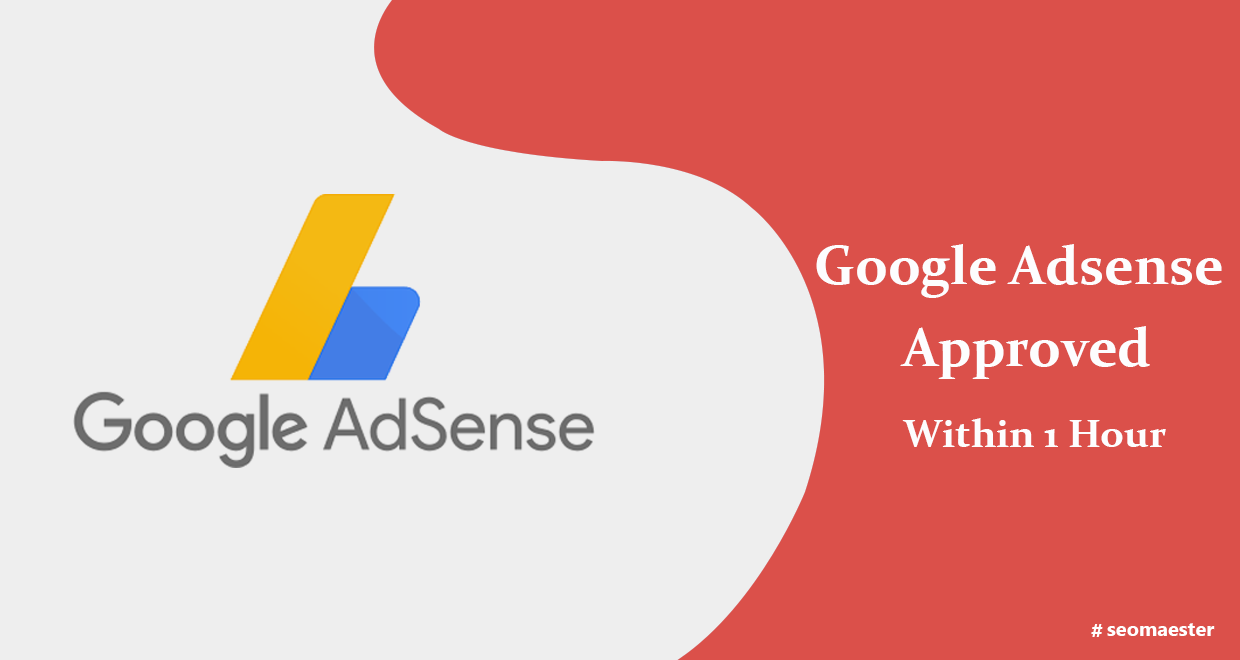 The internet's No.1 ad-publishing network is Google AdSense which becomes a basic part of Google's advertising business. The publishers earned more than $7 billion from AdSense as the community has grown to include more than 2 million publishers. Adsense comes to account approval issue as "Adsense for Content". But here is Good news for Adsense publishers to get the account back in approved by YouTube video monetization program.
By using Google AdSense, you can make money within one hour with a number of existing videos by getting views per day. Read down to have a complete understanding of how to get approved with Google AdSense using YouTube monetization program.
Top Ways To Make Money Online are:
1. Make Your YouTube Account Monetizable. Some countries do not allow to monetize but if your country monetizes video then get your account monetizable.
2. First, go to YouTube and Switch your account then Open any of your existence videos with a new tab. Now you show you see Channel Setting option.
3. Now simply click on a button and you'd be redirected to the Account Information page
4. Then you have to change your country to another that is accepted by YouTube monetization program
5. Then finally save your account, and it's now fully allowed to monetize videos with YouTube.
It's now time to apply for Google Adsense and earn money by monetizing your videos.
Use existing videos and enable monetization, and then apply for Google Adsense to get benefit from the AdSense's monetization program. The first note and a very important note is that the video should be related to human welfare and not be porn or copyrighted video as such contents are not allowed by Google Adsense. It is not necessary to be good in quantity, but the quality is the objective.
Please follow the steps;
1. Go to the page and Enable My Account.
2. Now dialogue with Enable Your Account for Monetization is in front of you, simply check all the three options and click Accept.
3. Click on Monetize button to let YouTube right placement of ads.
4. The dialogue says Monetization settings updated. Do it.
5. Go back to your Video Manager; there is green $ icon which means your videos are fully monetized.
6. YouTube sent you the confirmation message through e-mail.
Now associate videos with Google AdSense program through these instructions.
1. First, go to Channel Settings and do Monetization.
2. There is a link says associate an Adsense account. Click on this link and next.
3. Select your Google Account or create a new account. You have to create a simple Google account adopting the way we use to create a Gmail account. So click Yes Proceed to Google Account Sign In and continue.
4. Now submit your application.
5. Enter your correct details and then click on Submit my Application.
6. Redirected to your YouTube page and it will say Adsense account is on review to pending the confirmation.
7. The total time to get your application and account approved may take from 6-12 hours. For other countries, it takes different time to approve.
8. Google Adsense team mail you that you're fully approved as soon as your account approved
Google AdSense gives you the option to set relevant ads on your website.
I hope these instructions help you.