How to Stay Motivated When Your Blog is Dying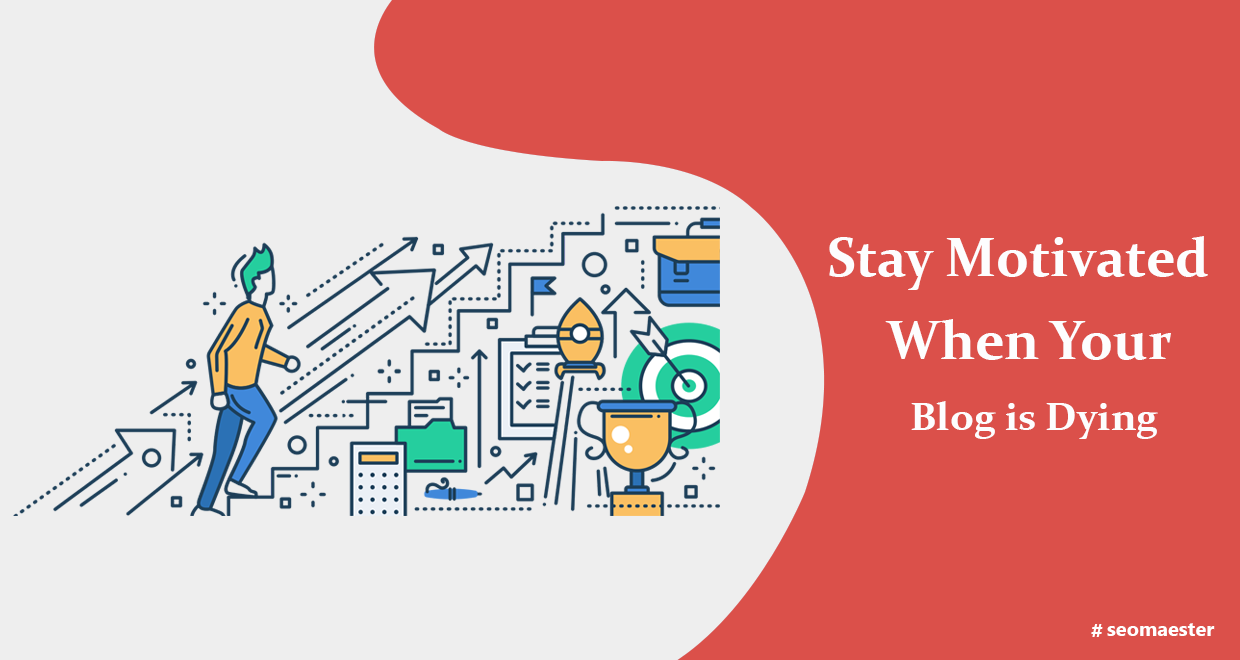 Normally when we start blogging, we are too much excited, but as time passes, we get stressed with blogging and normally decide to discontinue. Discontinuing blogging is not the right decision.
Motivation in every work is important as without motivation, and you will not be able to make any effort. With the passage of time, blog gets older, and they die. They also die due to your own mistakes.
As a career, if we think about blogging, it is not really a bad idea. It's fun if you properly follow the guidance that you need to as a blogger. Reinvestment to your own game is required, but remember everything should be done in an organized manner. Before finding any solution, the most important thing that what the problem is? The same is the issue of your motivation. You firstly need to find out what the problem is that is making anyone less motivated. We have discussed below some problem that finishes the level of motivation.
1- Number of Competitive Blogs
There are a number of blogs running on the web. It's not only you. Hence the competition exists. We understand that it is difficult to begin any business where you see competition. Please don't lose hopes as to survive in the market, and you need to be competent. Be strong, and don't get scared with anything you see. Just keep on trying. For achieving success in blogging, you should read our previous article that is about some rules for blogging.
2- Difficult To Carry
If you are a blogger, all you need is to be much patience. It's just like a new business where you have invested a handsome amount, but the return obviously takes time. When blogging, it might be difficult for you to write articles on a daily basis.
Writing a post on a daily basis is really important as this will increase traffic to your website.
3- Having No Follower
When we see that we have no followers, we get demotivated. But this is not the point to get gloomy, instead, find out the reason what exceptional you did to make people follow you. Epic content is required to be published so that the number of followers can be achieved. This might take time;, therefore, you are requested to keep patience.
4- No Appreciation
Appreciation is difficult to achieve. If you need appreciation, you will first have to appreciate others. Create an article that will make others appreciate you.
5- Difficulty in Growth
Business takes time to grow. You may face many troubles when your business is facing any difficulty. Hence demotivation results. Too many efforts are required, such as hiring a content writer, strong SEO.
Blogging is easier and fun, but patience is the most important.
Don't forget to comment below.