How To Drive Twitter Traffic To Your Website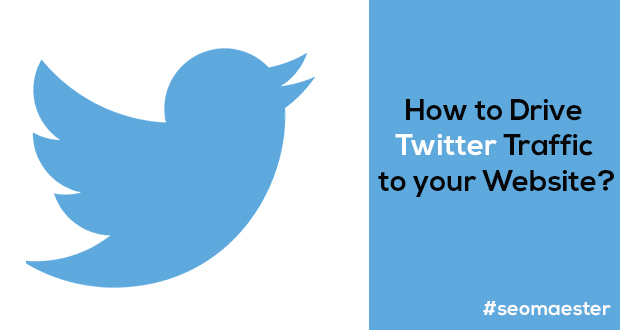 If you are a blogger, then you definitely know how important traffic to a website is. Let's take a simple example of a General store where hundreds of items are kept, but no consumer enters. Can you imagine what benefit the store manager will receive? Zero actually! 
 We as bloggers make so many efforts to drive traffic to our website and among all those some work and some fail. 
 If you are looking forward to some Twitter tips to help you, this is an important article for you then. 
 Why Twitter tips are important?
Twitter is used by normally everyone as it doesn't target a particular category. For example, LinkedIn is mostly for professionals where a large number of public login to find a great job. Twitter has a general focus on every business. People interact with you by following you on Twitter and in the same way you follow them back.
Tips are as follows;
 1- Twitter and Blogging used together
 This is a way via which you can make your contents being shared on your Twitter followers. For this, you need to add a Twitter button on your homepage that will promote Twitter along with your blog.
2- Self-Promotion
 This is very important as if people don't know who you are and what you do. If you can do this, then you will succeed. Strong brand identity will be beneficial in the long term. A part of the Twitter profile is a biography. Make yourself someone people know. Tweet about yourself as much as possible.
3- Friendship
 Making friends is always useful as they are the most known to be helpful creatures in the entire world. It is said that when your family doesn't support you, friends do. Remember that you are no the only one blogger; there are many who might need you, and you may need many. Chat with those who follow you, appreciate whenever someone starts following you. The more friends you make within your niche, the more popularity your blog will receive.
4- Honesty
 This is the most important thing that almost every business, every relationship requires. Never lie anyone even in the worst situations as once in this world you lose trust, you might never gain it.
5- Straightforward
 This is a factor that is very useful if you are a blogger. Making people difficulty in understanding what you need and what you are doing. 
This is all. I hope that you will find the article useful. Don't forget to give your feedback below.