5 Best Twitter Tools to Unfollow Non followers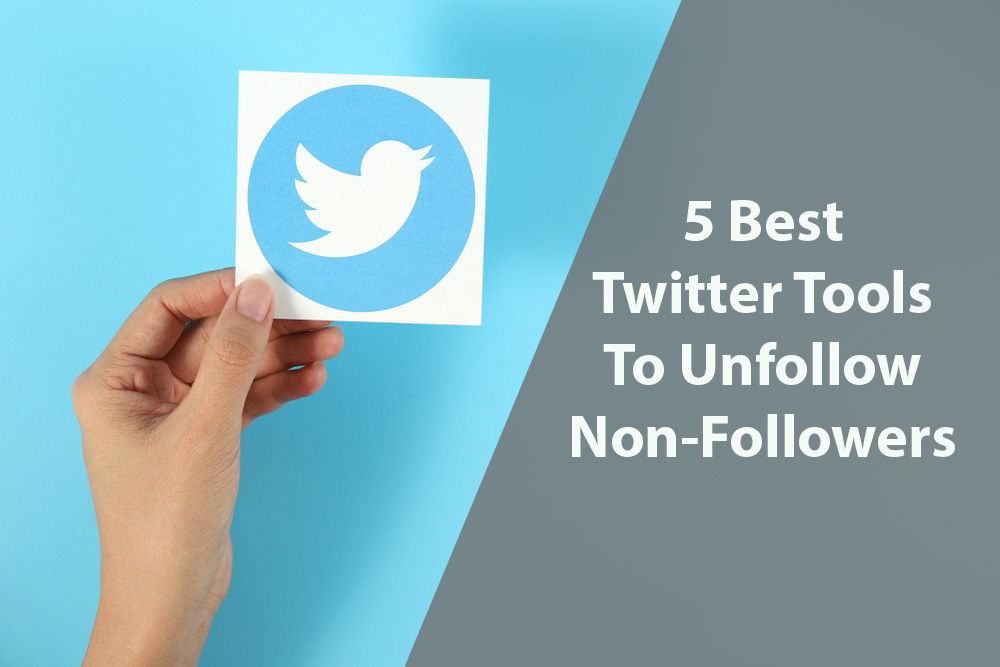 Being a blogger, we were always told to interact with numerous people via use of social media networks. Twitter is also a very commonly used social media network where people follow others and jolt others to follow them. Jolting people to follow is done via posting attractive updates. There are some connections we follow, and they follow back, but some of them never follow back and therefore, are considered as useless connections. They should be unfollowed. To unfollow them, many people are seen to do this manually, which is very time-consuming. If you are looking for any quicker way to unfollow non-followers, then this article is useful for you.
We are going to mention 5 Best Twitter tools that you could make use of to unfollow the non-followers. These tools are as follows;
This tool is one of the most powerful tool, which is a must tool to be kept in a social media toolbox. In addition to the assistance offered, this tool also provides audience insight, analysis of competitor's Twitter account. This is basically done by studying the changes that are made in the strategies used by the competitors and much more.
This is an app that helps manage Twitter followers. It's the best part is that it has a very clean layout and is much easier to use. A lot of your precious time is saved. It can also be used to send DMs plus it mentions influencers for the purpose of growing your community.
This tool has provided assistance to the number of Twitter users to follow and unfollow people who are inactive. This tool is fast and precise to use. For the advanced features, a premium plan is also offered.
This is another useful Twitter tool to unfollow non-followers. This is also known as just followers. It has dedicated Android and IOS apps to provide assistance for the purpose of cleaning Twitter profiles.
This tool has a drawback which allows only 25 Twitter unfollows on a regular basis.
This tool is best among all the tools mentioned above. We have used this tool and received the desired result we were looking for. This tool includes a wider range of unfollowing, which is just an amazing thing that the Twitter users request for. With this tool, a number of different types of people can be unfollowed such as;
– people with spam profile such as those who have no profile picture.
This is all. I hope you understand the five tools that we mentioned above. The use of these tools are the most easiest part that one could do.
Don't forget to give your feedback in the comment box below.