6 Tips to write a Blog Post on Travel Niche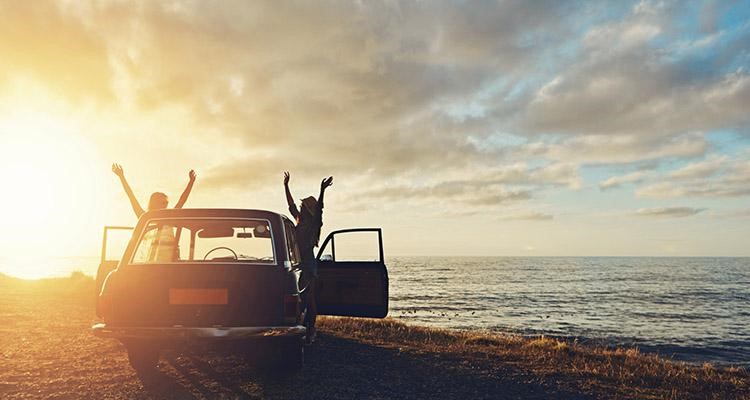 Travel blog writing is an immediate source of giving words to your post-travel feelings. You can celebrate it with the readers and travel enthusiasts. If you remain consistent in monetizing your blog posts, it also becomes a source of generating income. You might be collecting the ideas on how to start writing a travel blog that landed you here.
Your travel blog, if grown, can grab the attention of many sponsors, journalists, and tourism companies. You can loop with them and celebrate your love for traveling with an amount of profit as well. By reading the following guide, you'll get some useful tips on how to write a blog on this amazing niche. So let's get started.
How to Write Engaging Travel Blogs
1. Journaling is a Great Idea
If you head out frequently, it adds a plus to your travel writing side. Journaling is always a great and unique idea. It allows people to know your stories. Some might find them overwhelming. I remember writing a blog on an evening desert safari when I had a venture with family in Dubai. The readers love to discover people's stories and experiences regarding a specific thing of their interest. Your blog can be more captivating if you share your personal experiences during your ventures. So start journaling and write away!
Grab a good structure for defining your whole journey. You can name the listings as day 1 and day 2, or you can make them destination-specific. For example, "At the temple", "Beach", "Adventures" etc. let people see your creative side. You can also write articles which would help people explore a place. For example, write about the local restaurants, famous food, tips on what to wear, and traveling hacks that cover that specific place.
2. Decide Your Niche
You might have heard many times from the experts about selecting a niche and its importance. All the famous blog posts are pacing towards advancement keeping their specific niche. Think of reading or writing a blog on travel niche, the immediate clicks are adventures, best places to visit, & budget tour tips.
You can be more specific here. For example, write about female trips, tips on how you can choose a good itinerary, or you can also be destination specific. Working in a specified niche gives you recognition. Also, there is easy keyword placement, content marketing, and adopting your very own writing style.
3. Research is the First Step
Good content requires good research. If you are a frequent writer, you'd probably know that even writing a title requires research. The strong competition on the internet leads the blog writers to create content that grabs the attention of Google first.
For Example you can check Pop Style TV For Amazing Travel content idea.
Before writing your blog, have a look at what others are writing with the help of google search. Take ideas from the top-ranking blog posts. Not only that, focus on what new creators are doing to rank their content above the top rankers. You'll get the idea of their uniqueness by comparing them. Also, you'll get to know what's in common among current successful blog writers.
Remember, you are not researching for copying purposes. You are just having a look at what the current writing styles are that your audience might admire. Don't lose your own wow factor in the race.
4. Reach the Targeted Audience
Start networking once you are all set with your blog posts. Reach out to the professionals of this industry, other bloggers of the same niche, and social media bodies. Search out the respective tourism sponsors, journalists, and other bodies in the tourism niche. Then reach out to them through email or other provided sources in order to introduce yourself. Building a relationship with them would help you collect content for your blog. Thereby, you'll be able to stretch your ground according to the industry's demand
Similarly, approaching the bloggers opens up the opportunity of guest posting. They may also provide you with blogging tips and tricks as well.
On the other hand, social media is a great platform for content marketing and reaching the right audience. It also helps to connect to tourism enthusiasts and people in the same industry. Being consistent on the social media platform will drive the targeted audience towards your content.
5. Create Engaging Blog Posts
A travel blog is not only information-centric, it also needs to be engaging, written in a reader-friendly tone. So how to write an engaging blog? Here are some tips:
Adopt a writing style of your own. Freestyle writing attracts the readers more than a customized or inspired one. You can add humor, your own perspectives, and your own experiences. This will automatically make your content unique and catchy.
Adding pictures and videos makes your blog visually appealing. It doesn't appear boring to the readers. The pictures give meaning to your write-up. It would be great if you upload your own captured shots.
Whenever you are out to a destination, try interviewing the locals. Your location will get good recognition from the audience as the interviews are a source of insight. Moreover, the interviews are pretty informative and catch the attention of sponsors.
6. Content Monetization
In order to generate traffic on your blog, it needs to be monetized from time to time. If you are money-oriented, consider the Google Adsense and pay-per-click method. Also, consider advertisement places on your blog, allow paid guest posting, and writing affiliated articles. Create links that would land people to your blog or website. All these tips are focused on a successful landing of a visitor on your website.
Conclusion
So these were the tips and tricks on writing a successful and engaging blog post. Whether you voyage often or not, you can still become a travel blog writer. Adopting the right strategies attract travel professionals and relevant sources to your blog.  This eventually generates a sponsor's interest to offer you travel perks.  Travel blogging is a great opportunity for writers, photographers, and travel enthusiasts to draw their passions into people's minds. Thereby generating good income. Just be consistent in your work!