What Is Guest Blogging and How Is It Used For SEO?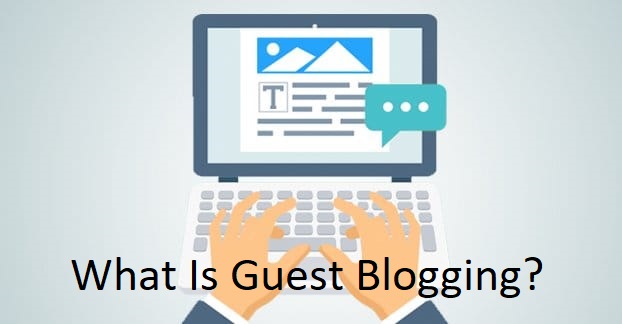 Guest blogging has become the latest buzzword for people involved in Search Engine Optimization. This is because of its high return on investment (ROI). With the proper use of guest blogging, you can easily get maximum exposure and visibility for your website or blog. The most important thing about guest blogging for SEO is that it helps you gain backlinks to your website. The higher the number of backlinks, the better your ranking in the search engines will be.
What is Guest Blogging and How Is It Used For SEO?
Basically, guest blogging is a means of inviting someone who has an expertise in a particular niche to write for your blog or website. You promote your site by inviting them as a guest. In turn, they provide a backlink to your blog or website, as mentioned above. Thus, the backlinks are the ones that count the most.
In order to make the most out of guest blogging, you need to choose your guest very carefully. First of all, the guest post should be done after careful scrutiny of the content of your blog or website. This is because, a wrong guest post may hurt your ranking. If you do not want your blog or website to be unnecessarily exposed, do not post any guest post that is against the blog policy. Guest posts should be done after a careful discussion with your webmaster team.
Of course, there is a certain level of trust that must be developed between the webmaster and the guest blogger. You cannot just decide to accept any guest blogger without considering his capabilities and skills. A blog or website owner always wants to have the best bloggers on his side. As a result, he will ask for previous blog posts as well as references when selecting a guest blogger. If possible, you should also have a chat with the guest blogger prior to posting him as a guest writer.
It is important that a good communication process takes place between the webmaster and the guest blogger. This is to avoid any misunderstandings. If your guest blog post contains grammatical or spelling mistakes, the chances of being banned are very high. Guest blogging is highly frowned upon by some blog owners and web masters. Hence, it is advised that you make sure your guest blogger is capable of writing well.
Benefits Of Guest Blogging:
There are many benefits that you get from guest blogging.
First of all, you can create backlinks for your own blog or website. Backlinks are important factors for search engine rankings. Therefore, once a guest blogger has posted on your blog, the backlinks will automatically be shown on his profile page.
Another benefit is the social media exposure. If a guest blogger comments on your blog post, you can get an increased amount of traffic through Twitter, Facebook and other social media networking sites. Thus, if you are a big fan of guest blogging, you need to know the answer to the question – what is guest blogging for SEO? In order to fully maximize the use of a guest blogger, you need to make sure that your guest bloggers have a strong following on their own blogs or websites. If they do not have a following, there is no use of a guest blogger.
Finally, what is guest blogging and how is it used for SEO? Search engines tend to rank guest bloggers highly, in terms of quality. So if you want to hire a guest blogger, make sure that they have a proven track record and good reputation within their niche. You need to hire a reliable guest blogger who has a good reputation, has a high level of traffic on his own blog and has a strong following on other blogs and websites.