What You Should Do When Your Search Rankings Drop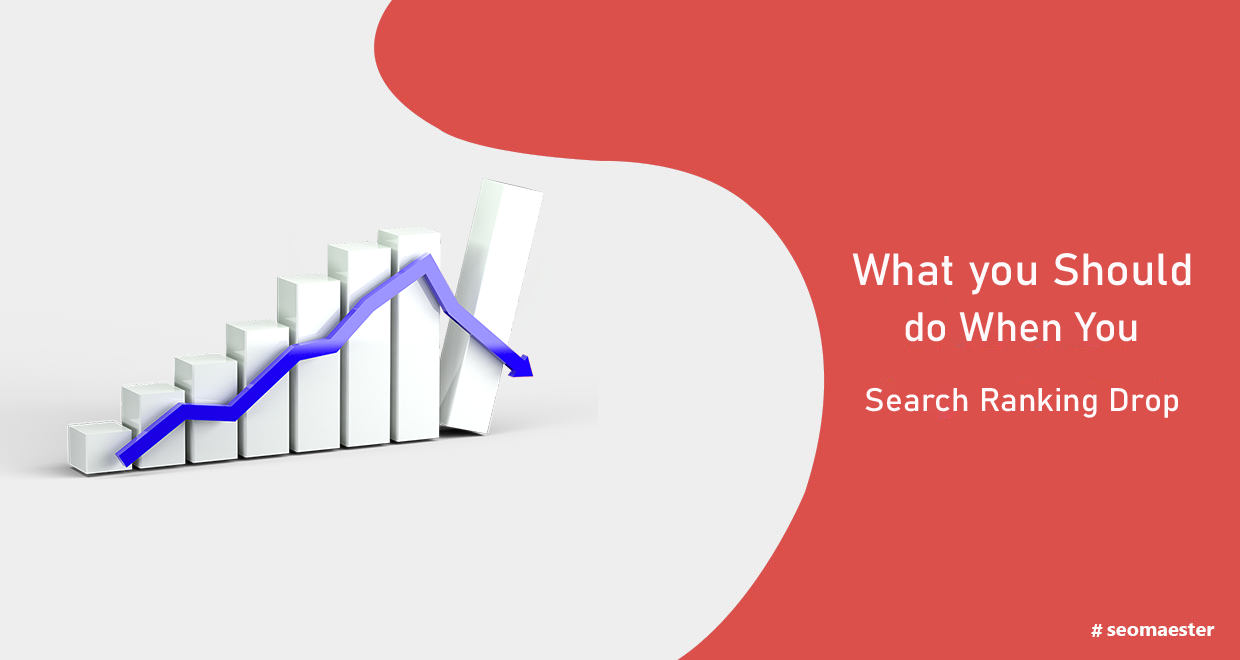 One thing that you can be sure of when you are doing the SEO for your site is a sudden drop on rankings. It can occur at any time due to a number of reasons. There are also a number of signs that tell you that your ranking has actually drop and it is about time that you took an action. That sign is that all the keywords that you are using has been deleted from Google's search results. Instead of being on the top, now they are after a number of pages therefore, your site is nowhere to be seen. 
Here we are going to explain a number of things that you can do when your ranking drops drastically overnight.
Change in Google's algorithm:
More often than usual, the main reason for a sudden drop in google ranking is that a new update has been rolled out due to which your ranking has suffered a lot. In order to get details about the new update. There are various websites available that show you if there has been a change regarding the keywords on google. Whenever there is a new update, Google's spokesperson would turn to twitter. So see if there is an update regarding the Google algorithm and the details about those. 
If there has been an update, you need to wait for a few days before doing any damage repair. The reason is that with every update, the ranking temporarily go through a shift and in most cases, they return to their original place within a few days. But if this hasn't happened with you, then you will have to take action.
You have lost backlinks:
Another factor that plays a major role in the ranking of your website are the backlinks. Any change in the backlinks could also have a huge impact on the ranking of your website. There are a number of online tools that can help you in identifying the number of backlinks that you have. Therefore, you should keep a track of all your backlinks. When you see one or two backlinks dropping, you can identify the problem. 
But if you see a sudden drop in a number of backlinks, this could mean real danger. Because either someone has changed the URL of your most viewed page, or in the worst case, your site has been hacked. Therefore, you need to be vigilant regarding the backlinks. If the backlink you have lost belonged to a huge website, then you should visit their site. The problem might be that they have updated or changed their content. So in case you lose a backlink, you should try to do everything you can in order to recover that link.
You updated the content:
There could be a chance that you are the one who is responsible for losing your ranking. This usually happens when a number of people have access to the website. So someone might have made a small change in the content, or might have simply updated the content, but as a result, your site has lost the ranking. This could have happened because the page that has been updated might be the one responsible for your high ranking. Some of the common changes are 
Changing the URL without consultation with the SEO handlers. 

Changing the Meta titles on your page. 

Removing keywords from H1, H2 etc. 

Any changes in the content due to which the keywords are not there. 
So, before making any change in the content or anything, you should always consult the person or the agency that is handling your SEO.
Manual Penalty:
Although you have lost your ranking, but it is still a good thing if that has been done due to manual penalty. The reason for that is instead of doing hit and trial to check for the reason, google will itself notify you that you have lost your ranking. Not only that, they would also inform you why you have suffered the manual penalty. This usually happens when you are violating any terms of google, and an employee of google has found out about that and penalised you for that. So now that you know why you have been penalized, you can work on reversing those mistakes.