How to Find Long Tail Keywords for SEO?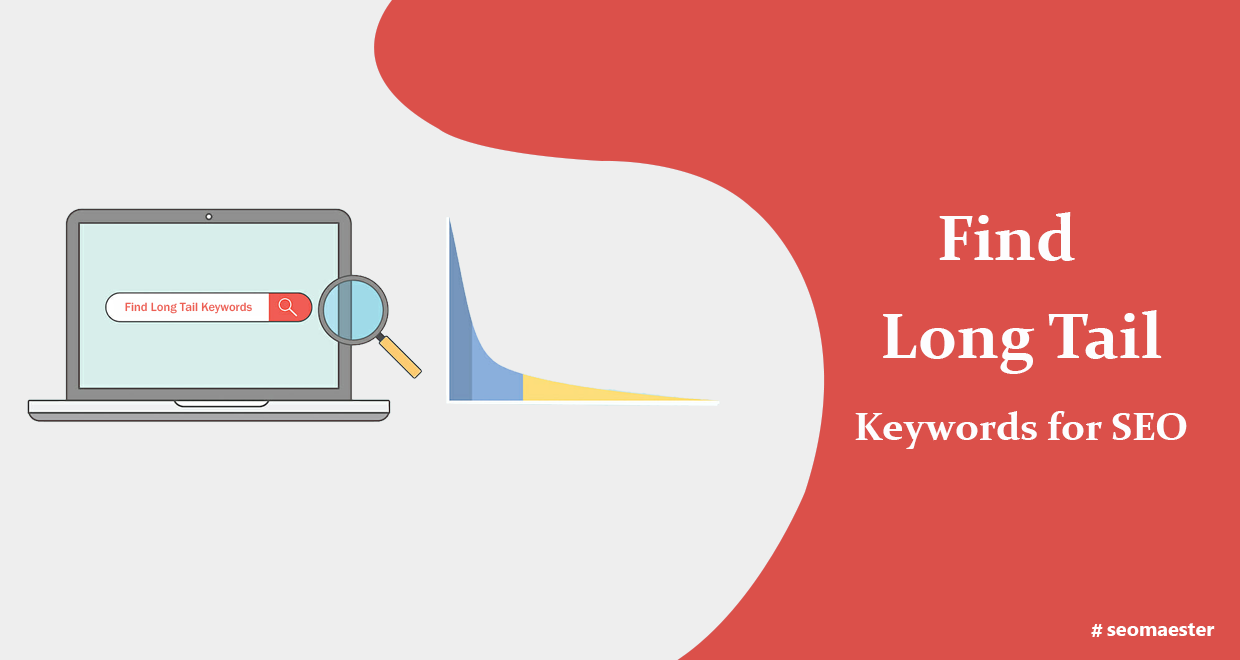 Ranking on a search engine is something that every blogger wishes. Obviously, I am talking about ranking on top. When you search for ways that can help you rank higher, you will definitely find many. Among all the ways, you will find one common way that is the use of Long Tail keywords. This is used by everyone as is considered as the wiser way to rank high in search engine.
We consider long tail keywords important than short tail keyword as when comparing both, ranking gets easier. Google has been continuously changing algorithms with the introduction of new penalties such as Google Panda, Hummingbird, etc. 
If you include long keywords, the chances of getting ranked higher are greater.
The main thing now you need to do is the long tail keyword. How can you do that is something we will tell you.
Read below:
This is not a tough job to do. A technique is to be followed. You only need to keep things in mind that whichever keywords you use will rank you somewhere on Google. For the keyword, you will have to produce one of the best content that can win you. Backlinks are also needed for the support that will then make support your article.
 Long tail keywords are easily found, but efforts are to be made. There are many tools available for the purpose of finding keywords. Spying on competitor and Google search is also another way of finding keywords.
Using Google Search for finding Long tail keywords
If you already own a blog, then you might be aware of the niche for which you will have to find keywords.
Let's take an example of Android niche for which a keyword such as "how to root (Android device and model number)"? There are many other long tail keywords that you can use. This method is somehow considered as the easiest method as few generic keywords are always in mind. Another example would be writing "best blogging site" which I consider it just as a generic keyword but I am sure some of you will think about it as if it's a long tail keyword. This is because when we look for the best blogging site, you will surely see a number of them almost of the entire world but if you narrow your search to "best blogging site in Pakistan" then you will definitely be found easier. This will make Google easier to rank you too. 
Generic keywords normally appear in the related search section, which is a section where LSI keywords are shown.
LSI stands for "Latent Semantic Indexing" which is one of the most important factors where your written article is being ranked on a search engine.
Using a keyword tool to find long tail keywords
This is one of the best possible ways of finding long tail keywords, and we use it ourselves. In addition, it helps us in getting the most profitable keyword. You must be thinking about the names of these keyword tools. We can help you with it. Long Tail Pro, Keywords Everywhere which are paid tools, whereas Google keyword planner and UberSuggest are free tools that everyone can use easily. With these free tools, you will have to invest a large time for a profitable keyword. With this free tool, namely "Google Keyword Planner" you will get too much extra information that will include monthly research volume, etc.
Spying on competitors to find Long tail keyword 
This is also a way of finding Long tail keywords. You will need to have a number of generic keywords in your mind, but if you don't have any in mind, then don't worry as this is a problem with almost everyone. Having a competitor is not a new thing; instead, everyone has it. Now you will need to find some new keywords for your niche and Spy on Competitor will help you out here. You will have to spy on both the competitors who are less popular than your niche and also those who are more popular than your niche.
These were some ways via which you will be able to find some long tail keywords. I hope you understand them well. 
For any query and question, you can comment below in the comment box.