The 7-steps Social Media Marketing for Startups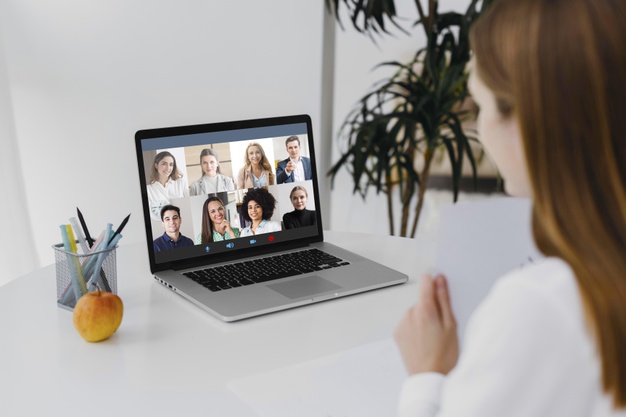 Have you ever come across a random skincare product promotion while scrolling through your Instagram feed? Does your Facebook account randomly give you different clothing brand suggestions while you are online? 
When social media platforms are used as a tool by businesses and companies for promoting different products and services, it is known to be called Social Media marketing. In today's digitalized world, social media is used by everyone regardless of their age and geographical location. Now that everyone is available on social media, it has become easier for businesses to reach out to the general public. It has become easier to attract an audience and pitch for your product. This serves as a golden opportunity for startup businesses and companies as they are freshly established and need to attract an audience. 
What exactly is a Startup Company or Business?
Unlike well-established companies, startups are those companies that are young and have been launched recently. It is typically founded by one or two entrepreneurs who want to introduce a unique product or service to the market. Startups are more like shoestring operations as they are mostly funded by the founder themselves, friends, and family.
Social media marketing is a blessing in disguise for startups. Although many startup owners are intimidated by the term, it can be more impactful than other forms of marketing if used cleverly.
7-Steps for Successful Social Media Marketing:
Be Smart About Your Goals: Before you initiate any plan, you got to set a goal first. Now when one hears the word "goal," they get very unrealistic and think of something as grand as conquering the peak of Mount Everest or something like that. You are not required to set attainable goals. Be specific about it, and make sure they are pertinent. Now assign a particular time for a goal to be achieved. 
Here are a few examples;
You are aiming to grow your brand awareness. In doing so, you can set a goal such as increasing your Instagram followers by 500 or getting your post to a thousand likes.

Trying to get new leads.
Generating more traffic online. As a startup business, you can start sharing blogs or guest posts that can get more traffic to your website.

1- Be Wise with Your Content:
Creating an online presence is the relatively easy part; maintaining this presence is a tough task. In order to show signs of activity on your page, don't just throw in irrelevant and boring posts. Your audience is smart enough to know that you did not put much effort into it. It might be hard to come up with something exciting all the time, so try saving the best posts. Don't post catchy stuff right away; save it for when the time is right.
2- Think of Which Social Media Channel is The Best for You!
Social media is not just one application or one site; and it is a whole network consisting of countless websites and apps. Now that you have come up with a goal ask yourself, which social media channel will best suit your purpose? 
Social media channel preferences may vary depending upon the industry your business belongs to. For example, if you have introduced a clothing brand, you belong to the fashion industry. Your audience would be those people who are interested in lifestyle and clothes. Such a description matches the audience of Instagram, so this app suits you the best. 
3- Designing your Profile:
If you are looking for an online company that offers, let's say, Product Description Writing Services. Would you go for someone that has a very terribly designed website? No, because the design of a website would be your first impression of the company or the services they offer. If a website is well designed, you would naturally perceive it as being more professional and hence more reliable, compared to the one that had a dreadful design.
4- Have a Little Sneak Peek at Your Competitor's Website:
Now that you have designed your profile have a look at your competitor's profile. Look at it so that you get familiar with how things are to be carried out, take inspiration. Do not imitate.
5- Set a Timetable for

Your Content

:
Now that you have all things ready schedule your posts. As suggested in a point mentioned earlier, try to save the best for a suitable time.
6- Start Promoting!!
Now that you are done with almost everything start promoting yourself. This is the most important step. Promote yourself on a suitable social media site. Do it as much as you can so that more people can see you.
Conclusion:
It may take some time for success to arrive but try your best. A startup business has an opportunity to create magic.