How to Write Effective Professional Emails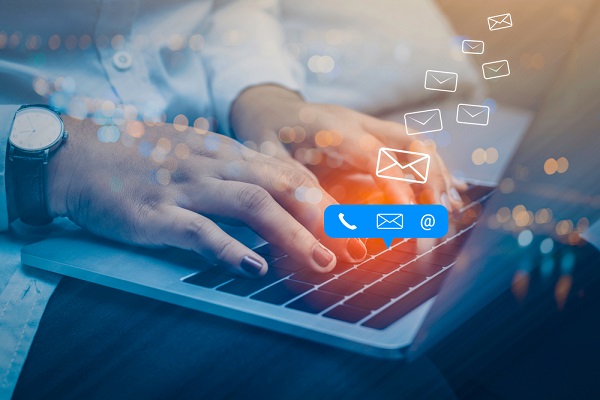 When writing a professional email, there are a few things to keep in mind. Keep your topic simple, avoid acronyms, use proper English grammar, and format your email correctly. You'll get far more positive responses if you follow these tips. And, once you've mastered them, you'll be well on your way to sending a more effective email.
Keep your email topic simple
To create an email that catches the recipient's attention, it's important to keep the subject simple. Most people have limited time to read email subject lines, and a long subject makes it difficult to scan the message. Make your subject line concise by using only the most important words and phrases, and use short sentences. This way, your message will be more concise without sacrificing substance.
The subject line sets the tone for your message, so choose the right words carefully. Keep the subject line under 60 characters, or five to seven words. This will make your message stand out and receive the most engagement.
Avoid acronyms
When sending a professional email, avoid using acronyms. These abbreviations can have many meanings and may cause confusion for recipients. One example is the acronym LOL, which caused a lot of confusion when it first became popular online. Many older generations had trouble figuring out what it meant. They thought it stood for "Lots Of Love," but didn't know that it meant Laugh Out Loud.
Aside from affecting your professional image, acronyms are also not always easy to understand. They can be confusing and could paint your employee as unprofessional. For example, acronyms such as FYI (For Your Information), EOM (End Of Message) and TTFN (Ta Ta For Now) are not easy to understand.
Use proper English grammar
When writing professional emails, it is important to use proper English grammar. Whether you are writing to potential clients or business managers, poor grammar can put you at a disadvantage. While email is a convenient way to communicate with others, it can be a huge time waster if you fail to use proper grammar.
To avoid giving the impression that you are rushing through your e-mail, always make sure that each sentence is punctuated with a comma, colon, or hyphen. Exclamation marks are not considered professional, so they should be avoided. You can use an online tool, such as Grammarly, to check your writing for common mistakes.
Format your email correctly
One of the first things you should do when sending an email is format it properly. This includes including a proper subject line and making sure it is concise and to the point. Your subject line should capture your recipient's attention, so they're more likely to open your message. It should also be informative and short, which will increase your chances of being read.
A subject line should only be ten words or less, but it should clearly state what the email is about. Avoid using emoticons and other visual elements in the subject line. It's also a good idea to include the recipient's name in the subject line. The length of the subject line will depend on the relationship you have with the person receiving the email.
Avoid shorthand
While it is tempting to use shorthand when writing professional emails, you should avoid it. Short sentences convey a lack of formality and will make the message more difficult to understand. In addition, you should use standard email structure. Also, avoid passive voice, which is inappropriate for emails. Instead, use active voice, which is a better way to convey your message.
When writing emails, avoid using acronyms. These are useful for text messages but not for professional emails. They can also make your message difficult to read, especially if you're sending the email to a client or a coworker. Moreover, acronyms can alienate your reader if they don't know the meaning. Additionally, they may be unfamiliar with terms that you use in your own workplace, making them unlikely to understand your message.