How to Improve Employee Retention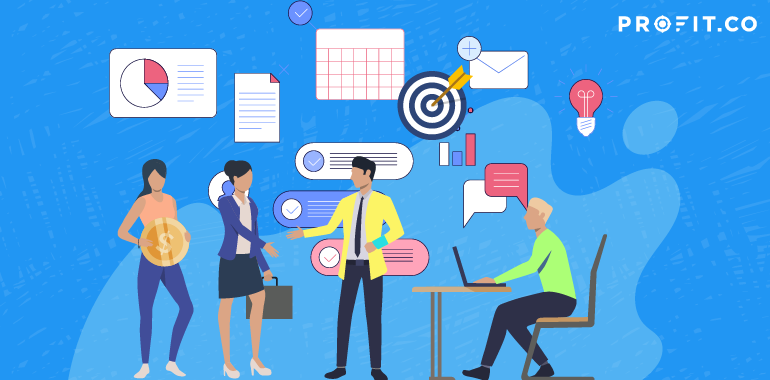 Employee retention is a crucial aspect of your business that affects employee morale, productivity, and overall company culture.
Identifying the reasons behind turnover is essential in improving your retention rate.
Developing retention strategies that cater to high and average performers is vital. This will keep your top talent engaged and increase their future employability.
In this article, we have identified some reasons for how you can improve your employee retention.
1. Offer a healthy work-life balance.
A healthy work-life balance promotes employee well-being, which can help improve productivity and retention. This can also make it easier to attract top talent, as employees are typically looking for flexibility in their job.
In addition to supporting physical and mental health, a good work-life balance can improve relationships with friends and family. It can also help prevent occupational burnout, which can lead to higher rates of stress and depression.
A balanced lifestyle can also reduce the risk of obesity, cardiovascular disease, and poor sleep quality. It can also improve your overall mental health and happiness, which can help boost motivation at work.
To achieve a healthy work-life balance, you must identify your priorities and set boundaries for yourself. This will allow you to spend more time on the things that matter most to you and less on those that don't.
For example, if you want to read more books or spend more time with your family, try scheduling those activities during certain times of the day. Similarly, if you love to go fishing, try setting aside time for that activity once a week.
You can also encourage a healthy work-life balance by offering flexible work schedules and professional development opportunities. This can help you to retain top talent and improve your public reputation. It can also increase employee engagement and help to increase productivity, which can also lead to increased revenue for your company.
2. Offer personalized benefits
Personalized benefits are an important way to improve employee retention and boost the performance of your business. They provide employees with a sense of belonging and make them feel like a part of your team. They also allow your employees to use funding and perks as they see fit, empowering them to do their best work and be more engaged with their employer.
As a result, personalized benefits have become increasingly popular among employers. According to a MetLife survey, workers across generations highly valued these benefits.
They also reported that access to these benefits helped them feel confident in handling health and financial issues. In addition, they rated medical coverage as the most important benefit and preferred prescription drug plans.
It is important to understand that different employees have different needs and values, so it is critical to offer a benefits package that meets the individual needs of all members of your workforce. This means offering a variety of different types of benefits to meet the specific wants and needs of each employee.
The key is to offer the most appropriate, cost-effective benefits that will help your employees stay healthy and happy in their roles at your company. This will increase employee satisfaction and loyalty to your company, which can lead to higher productivity, better retention rates, and lower onboarding costs.
When introducing personalized benefits, it is important to take it slow and not overwhelm your employees with too many options at once. Starting with a small set of offerings will enable you to analyze your employee response and adjust accordingly. It will also allow you to avoid wasting time and money on offerings that do not appeal to your team.
3. Provide adequate management
One of the most important aspects of good management is establishing a consistent set of employee expectations. They need to know what's expected of them in order to be effective and happy on the job. The best way to accomplish this is by creating an open line of communication. Make it a point to listen to their concerns and suggestions. Doing this will pay dividends down the road regarding employee retention, especially during tough economic times.
The best way to achieve this is to offer a healthy work-life balance, emphasizing promoting wellness in the workplace. This may mean giving employees more time off or allowing them to spend that extra time on something else entirely. Likewise, it may also mean adjusting their work schedules in order to accommodate their families. This will give them more time to spend on the things that matter most to them and allow their brains to rest and rejuvenate.
4. Allow employees to continue their education.
One of the most important ways to improve employee retention is by offering meaningful learning opportunities to your employees. Research shows that employees are leaving the workforce at a higher rate than ever before, and millennials, in particular, are more likely to move on quickly if they don't see growth within their roles.
Whether it's a certification, advanced degree, or professional development course, education can help you and your employees reach their career goals. It can also benefit your company by giving you access to a skilled workforce in every position.
Many of your employees may already be qualified for a new job, but they'll want to keep their skills current. In addition, continuing education can help them stay up-to-date on the latest techniques in their field.
For example, if you're in the healthcare industry, you might require that employees continue to educate themselves to maintain their licenses or certifications. Other industries don't have such requirements, but your employees can still take classes to increase their knowledge in their fields or advance their careers.
While continuing education can seem overwhelming, you can make it more engaging by making it personal and allowing your employees to decide how they learn. Rather than sending them to a seminar or conference, ask them what interests them and then create opportunities to grow in that area.
It's also a good idea to map out their career path so they know what to do to achieve their goal. For example, they need a specific certification before moving to management or want to improve their public speaking skills. In that case, this will help them understand why continuing education is crucial for their long-term career.
5. Make employees feel like a part of the team.
If you want to improve employee retention, you need to make your employees feel like a part of the team when valued employees are more likely to stay with the company and work hard to improve their job performance.
The most important way to make your employees feel valued is by showing them how much you appreciate their contributions. Research has shown that satisfied employees are more productive, happier, and have higher morale.
This includes making sure you are providing fair compensation to your employees. For example, a LinkedIn report found that companies with a high level of fairness in compensation had a 56% lower attrition rate.
Another way to make employees feel valued is by offering them opportunities to grow and develop professionally. This can be through workshops, professional associations, and even by allowing them to work on side projects that they find interesting.
In addition, make it a point to provide your employees with clear communication. This will ensure they understand their responsibilities and can ask any questions.
Furthermore, make it a point to offer them benefits and perks. This will allow them to feel comfortable in their employment and ensure they have the resources needed for their well-being.
Lastly, make it a point to encourage your employees to take time off whenever they need it. This can be a big help for those taking care of family or other personal matters, as well as those trying to balance their work and life commitments.
Ultimately, your employees should feel you value their contributions and respect their opinions. Using these strategies can help you increase employee retention and satisfaction and improve your business's bottom line.