The Importance of Employee Onboarding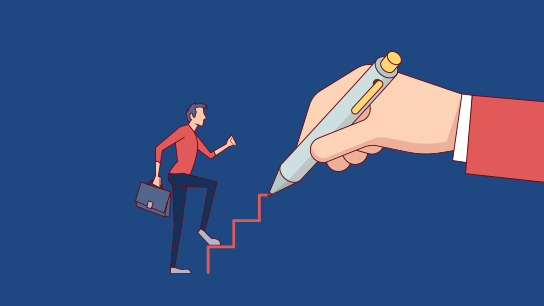 Despite the expense of sourcing, screening and selecting new employees, many companies fail to invest enough time in employee onboarding. This can negatively impact performance, retention, productivity and overall company culture.
The key to an efficient onboarding process is a comprehensive approach that takes into account the specific needs of your organization and new hires. It also ensures that employees are fully integrated and ready to contribute right from their first day on the job.
1. Get to Know the Company
When you're hiring, it's important to get to know the company and its culture. This will help you decide whether or not you're the right fit for the position.
One way to get a good idea of a company's culture is to look at their social media profiles. This will give you a feel for how they interact with their customers and how they communicate their business goals and priorities.
You can also check their corporate website to learn about how they got started, what their mission and values are, and how they're working to improve the lives of their clients. Knowing a little bit about a company before an interview is helpful for both you and the employer because it shows that you have done your research and are eager to be a part of their team.
Another way to get to know a company is to talk to those who work there. This can be employees you meet during the hiring process or people who already work for the company.
If you don't have a formal system, consider pairing up your new hire with someone outside their immediate team or a manager in a different department who can act as their "buddy." This will give them a person to ask questions about the job and company they might be nervous about bringing up with their direct manager.
It's a great way to ease the stress of the hiring process and give your new hire a better experience overall. Ultimately, employee onboarding is all about helping your new hires feel comfortable in their roles and getting them excited to come to work each day.
2. Get to Know Your Team
One of the best things you can do as a leader is get to know your team and its culture. By doing so, you'll be able to tailor your communications and training for the different needs of each individual team member.
Getting to know your team is a great way to build camaraderie and trust within your organization. This will not only make them feel like they're part of a family, but it will also make them more likely to stay with your company.
When you get to know your team members, you'll be able to identify common connection points and learn about their strengths and weaknesses. This will help you create an inclusive environment for your team and ensure everyone has a voice.
A great way to do this is by conducting ice breakers and team-building exercises with your new hires. These can include question-and-answer style games, events, or scavenger hunts.
Another great way to get to know your team is by conducting an employee survey. This will help you identify areas where your team needs to improve and provide you with helpful insights to take back to the office.
If you're a manager, don't hesitate to schedule one-on-one meetings with each new hire. This will allow you to have an open discussion about their goals, work history, and challenges in the past.
You can use this information to help you set them up for success in their new roles and improve your organization's culture. Plus, it will make you a better manager by helping you understand each employee's learning styles and communication preferences.
In addition, you can schedule a six-month anniversary check-in to evaluate how well your onboarding process is working. This will help you keep your new hires happy and prevent them from leaving the company before their time is up.
3. Get to Know Your Job
It's important to make sure your employees get a full grasp of their job and its responsibilities before they start working. This will help them feel more connected to their new company and their role. It will also help them understand what's expected of them and how they can work to become productive employees.
To get started, you'll need to create a job description. This should include a list of regular tasks, goals for the first year, stretch goals and key performance indicators. It should also include information about growth potential for the new employee's specific position or upward mobility within the company in general.
Another step in this process is to set up an orientation. This will introduce the new employee to the company's mission, values and policies. This will also give them an opportunity to meet their new coworkers and ask any questions they may have.
You should also consider creating a handbook for your new employee. This can include information about your company's history, leadership presentations, and other stories that will help them get a feel for your organization.
Finally, you should schedule a series of meetings and training sessions. Getting all of these in place before the new employee's first day will save you time and stress.
It's a good idea to set up a check-in with the new employee once every month. This will ensure that they're integrating well into their job and that they're still working on building their relationship with their managers. It's also a great opportunity to see how they're progressing with their training and whether they need additional support.
4. Get to Know Your Manager
Getting to know your manager is vital for successful employee onboarding. It's important to understand your new boss's responsibilities and work habits to ensure you meet their expectations for success in your new role.
You can do this through asking questions that encourage you to learn about their strengths and weaknesses, preferences for communicating, their management style, and more. The answers you gain to these questions will help you set up your work environment for success and create a strong, trusting relationship.
It's also important to ask your manager about their expectations for you, since it helps them align with your goals and motivate you to be productive. This question is a great way to clear up any concerns you might have about your responsibilities, and it gives you an opportunity to build trust with your new manager from day one.
If you're working remotely, this question is especially relevant because it allows you to learn your manager's communication preferences and get a better sense of their personality. If they prefer several daily check-ins via instant messaging instead of longer, but less frequent, video calls, for example, you'll want to adjust your own approach accordingly.
This may seem like an obvious question, but surprisingly, it's often overlooked. Knowing your manager's personal goals for their career is a critical part of onboarding, as it sets them up for long-term success.
These goals should be SMART, or specific, measurable, actionable, relevant and time-based, to ensure they're achievable. It's also important to set short-term and long-term objectives, so you can measure progress along the way. If your manager knows that their short-term goals are tied to long-term goals of the company, they'll be more likely to be committed to the overall mission.
5. Get to Know Your Coworkers
If your company hires remote workers, you'll want to create a robust employee onboarding program that helps your new employees learn how to be productive in their positions and build relationships with their coworkers. Onboarding should be a holistic process that includes delivering all the required paperwork and other information, covering key policies, setting goals and providing introductions to leadership and team members.
You might also want to focus on getting your team members to open up about themselves, their backgrounds, and the things they value in a work environment. This can be accomplished through a variety of icebreakers that get people to ask each other questions and share their experiences.
A popular way to get employees to open up during an onboarding meeting is by playing the two truths and a lie game. This activity is a great way to get everyone involved and make the whole experience fun.
Another icebreaker that can help your employees get to know each other is by having them share a favorite animal, flower, food, vacation spot, and more. You can do this during a virtual coffee break or a group video call.
Finally, make sure that your new employees have an onboarding buddy who can act as a friendly "go-to" contact and offer job-related guidance. This can help your new employees feel more settled in the workplace and improve their productivity by making them feel like they have a support system.
You might also want to consider bringing your new hires into the office for a few days or weeks to ensure that they are getting accustomed to their new position, the office culture, and the responsibilities they will have in that role. This is especially important for rehiring furloughed or laid-off employees who might not be familiar with your organization.