Unlocking the Secrets of SEO: A Comprehensive Guide for Beginners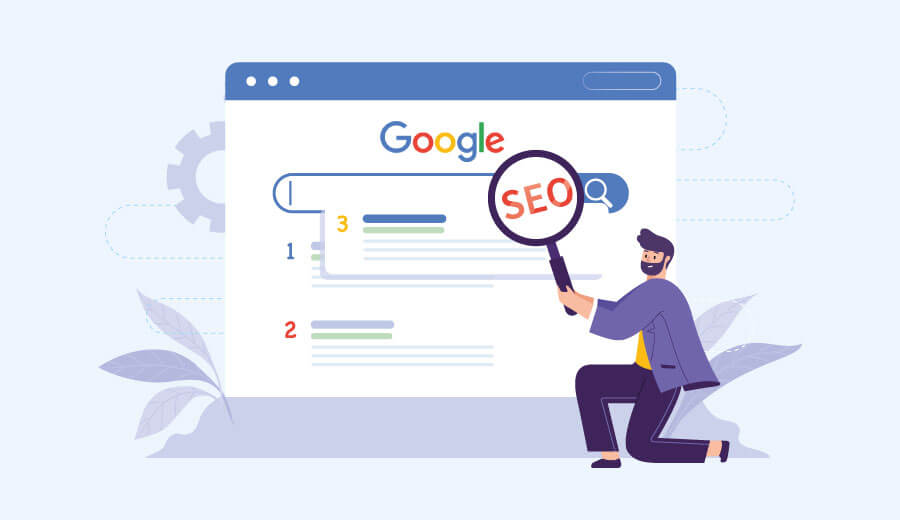 Have you ever wondered how some websites appear at the top of search results on Google or other search engines? The answer lies in the power of search engine optimization (SEO). This comprehensive guide for beginners will help you understand the intricacies of SEO and how to use it to your advantage, ultimately achieving higher search engine rankings for your website.
Understanding SEO: The Basics
What is SEO?
SEO is optimizing a website to improve its visibility and rankings on search engines. The goal is to attract more organic or non-paid traffic to your website. In addition, higher search engine rankings lead to increased credibility and a better user experience.
How Do Search Engines Work?
Search engines like Google use complex algorithms to index and rank websites based on various factors. These factors include the quality and relevance of content, website structure, and user experience.
Why Is SEO Important?
With billions of websites on the internet, it's crucial to stand out and be easily discoverable by potential visitors. Higher search engine rankings increase visibility, traffic, and conversion rates.
Keyword Research: The Foundation of SEO
Identifying the Right Keywords
Keyword research helps you find the correct terms and phrases people seek. Use tools like Google Keyword Planner or Ubersuggest to identify popular keywords relevant to your niche.
Understanding Keyword Intent
Consider the searcher's intent behind a keyword: informational, navigational, commercial, or transactional. Then, align your content and website structure with the user's intent to improve your search engine rankings.
Analyzing the Competition
Check the websites that rank for your target keywords to understand their strengths and weaknesses; this will help you create a more effective SEO strategy.
On-Page SEO: Optimizing Your Content
High-Quality, Relevant Content
Create informative, engaging, and shareable content that adds value to your target audience. Include your target keywords naturally and with appropriate density.
Meta Tags and Title Tags
Use descriptive title tags and meta descriptions for each page to help search engines understand your content. Include your target keywords in these tags for higher search engine rankings.
URL Structure and Header Tags
Use short, descriptive URLs that include your target keywords. Organize your content with header tags (H1, H2, H3) to improve readability and SEO.
Off-Page SEO: Building Your Website's Authority
The Importance of Backlinks
Backlinks are incoming links from other websites, acting as a vote of confidence for your site. The more high-quality backlinks you have, the higher your search engine rankings.
Strategies to Earn Backlinks
Create shareable content that others want to link to. Guest posting on relevant websites. They are engaging with influencers and industry experts.
Social Media and SEO
Although social media doesn't directly impact SEO, it helps increase your online presence and brand awareness. In addition, sharing your content on social platforms can lead to more backlinks and higher search engine rankings.
Technical SEO: Ensuring a Smooth User Experience
Website Speed and Performance
Slow websites frustrate users and can negatively impact your search engine rankings. Optimize your site by compressing images, using caching, and minimizing redirects.
Mobile Responsiveness
Ensure your website is mobile-friendly, as more people use smartphones to access the internet. In addition, Google uses mobile-first indexing, which means your mobile site's performance is crucial for higher search engine rankings.
Structured Data and Schema Markup
Structured data helps search engines better understand your content and display it more effectively in search results. Implement schema markup to provide additional context to your content and improve your search engine rankings.
HTTPS and Security
Secure websites using HTTPS (HyperText Transfer Protocol Secure) are more favorable by search engines. Migrate from HTTP to HTTPS to improve your site's security and achieve higher search engine rankings.
Measuring Your SEO Success: Tracking and Analytics
Setting Up Google Analytics and Google Search Console
These tools help you monitor your website's performance, identify issues, and track your SEO progress. Regularly review your analytics data to make informed decisions about your SEO strategy.
Key Metrics to Monitor
Organic Traffic: Measure the number of visitors visiting your website through search engines.
Bounce rate: The percentage of visitors who leave your site after viewing only one page.
Click-through rate (CTR): The ratio of clicks to impressions for your website's listings in search results.
Regularly Review and Adjust Your SEO Strategy
SEO is an ongoing process that requires continuous improvement and adaptation. Therefore, regularly review your SEO performance and make necessary adjustments to maintain or improve your search engine rankings.
Conclusion
SEO is a complex and ever-changing field, but understanding the basics and implementing effective strategies can significantly improve your website's visibility and rankings. By conducting thorough keyword research, optimizing your on-page and off-page SEO, ensuring a smooth technical user experience, and regularly monitoring your progress, you'll be well on your way to unlocking the secrets of SEO and achieving higher search engine rankings for your website. Remember, SEO is an ongoing process that requires continuous learning and adaptation, so stay informed and be prepared to adjust your strategy as needed.