Understanding Time Group, Time Condition, Call Forwarding, and Call Recording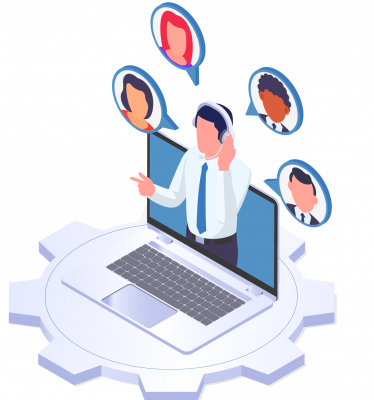 Introduction:
In today's fast-paced business world, it is essential to have a robust and reliable phone system. This system should be able to handle incoming and outgoing calls efficiently and provide various features that can improve communication and productivity. Time Group, Time Condition, Call Forwarding, and Call Recording are some of the essential features that phone systems offer.
In this article, we will discuss these features in detail.
Time Group
A Time Group is a set of time periods during which specific call routing rules are applied. For example, you can create a Time Group for business hours and another for after-hours. During business hours, calls can be routed to a live agent, while after-hours calls can be forwarded to voicemail. Time Groups are beneficial for businesses that operate in multiple time zones or have different hours of operation on weekdays and weekends.
Time Condition
Time Condition is a feature that allows you to specify when a particular call routing rule should be applied. For example, you can create a Time Condition that applies to business hours on weekdays only. If a call comes in outside of these hours, the system will apply a different routing rule. Time Conditions can be used in conjunction with Time Groups to create more complex routing rules.
Call Forwarding
Call Forwarding is a feature that allows you to forward incoming calls to another phone number or extension. This feature is useful when an employee is out of the office or cannot answer calls for any reason. Call Forwarding can be set up to forward calls to a voicemail box or another employee's phone. This feature can also be used to forward calls to a mobile phone or another location if the office is closed due to inclement weather or other emergencies.
Call Recording
Call Recording is a feature that allows you to record incoming and outgoing calls. This feature can be useful for businesses that need to monitor calls for quality control or training purposes. Call Recording can also be used for legal compliance, such as in industries where recording calls is a legal requirement. When using Call Recording, it is important to ensure that you are following all applicable laws and regulations regarding the recording of phone calls.
XonTel Technology Company:
XonTel Technology is a leading provider of phone systems and related services. Their systems offer all of the features discussed in this article, along with many others. XonTel's systems are designed to be easy to use and highly reliable, with advanced features like call routing, call queuing, and real-time reporting. XonTel's customer support team is available 24/7 to assist with any issues or questions that may arise. If you are looking for a reliable phone system that offers the latest features and excellent support, XonTel Technology is an excellent choice.
Conclusion:
Time Group, Time Condition, Call Forwarding, and Call Recording are essential features of any modern phone system. These features can help businesses to improve communication, increase productivity, and ensure legal compliance. When choosing a phone system provider, it is essential to select a company that offers these features along with excellent support and reliability. XonTel Technology is one such company, and their systems are an excellent choice for businesses of all sizes.