PPC – What is PPC?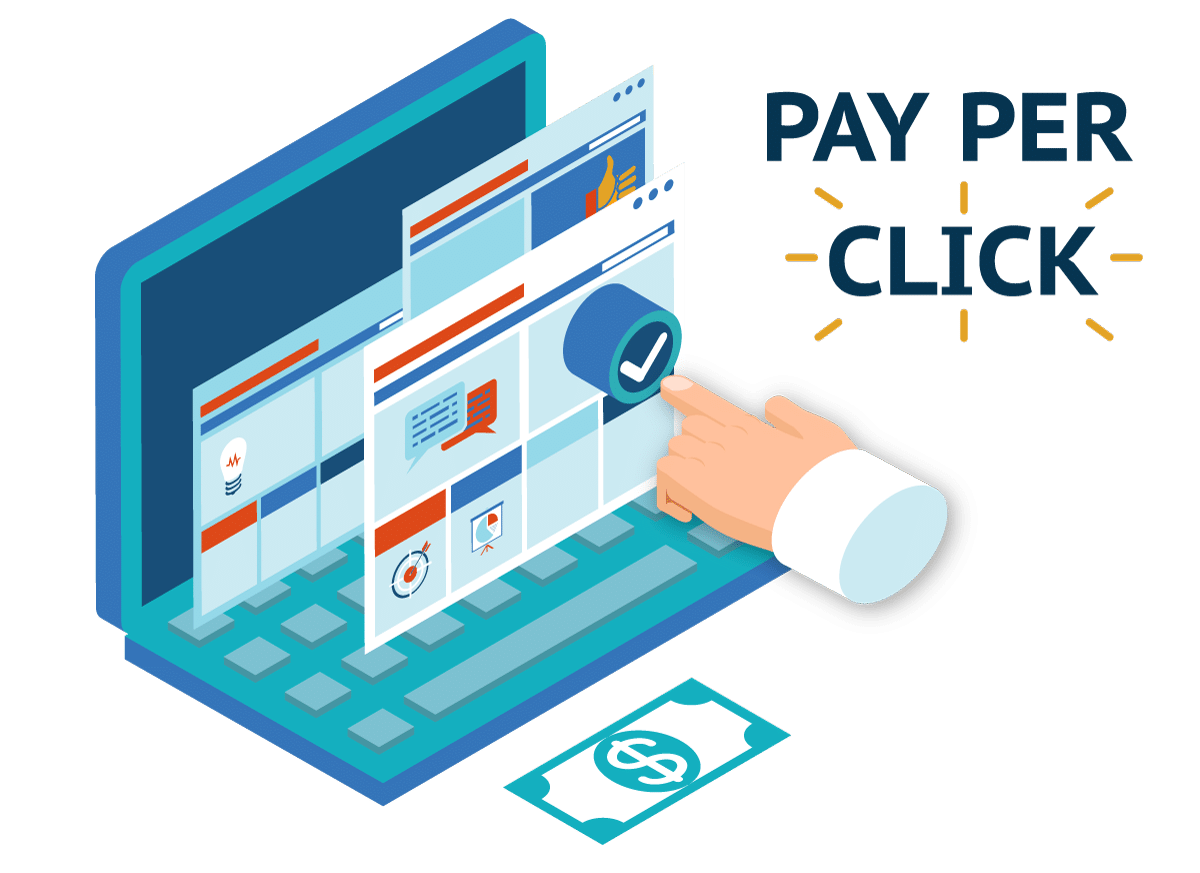 What is PPC? Before we answer that question, let's take a quick survey on how PPC works. PPC stands for pay per click, a method of online marketing in which advertisers pay a certain fee every time one of their advertisements is clicked. In essence, it is a means of purchasing traffic to a website and not trying to make them organically.
Pay per click is commonly used by search engine companies, such as Google AdWords. If you are running a PPC campaign, you will be paying for the number of clicks on your advertisement. A few factors determine this amount. The primary factor is the right keywords and phrases you are using. It would help if you research which keywords and phrases generate the most traffic.
A good example of keyword PPC would be Google AdWords. When someone searches for a specific item, the company can bid on that keyword. The cost of each click will depend on the weight of the competition for that keyword. If there are plenty of advertisers bidding on that keyword, the advertisers will likely pay the highest price. The key to PPC campaign success is getting the right keywords and the correct combination with the right ad placement.
The reason PPC is so successful is that there are billions of websites worldwide. Because of this, there are going to be many competitors for any given keyword. To create a winning PPC campaign, you need to create and maintain a good keyword list. You need to research and analyze the competition and choose the appropriate ads based on how appealing the ad is, how relevant it is to the searcher's needs, and how much it will cost per day.
This is where a long tail keyword list comes in handy. A long-tail keyword list refers to a smaller but tightly focused list of words. Each word will relate to a related subject and a related product. This means you can target a broader audience if you research the smaller, more related keywords. You can then run ads relevant to those words and generate the best PPC possible. Since the competition is lower on a long-tail list, you are more likely to receive visitors from visitors looking for the specific services or products you offer.
Another benefit of running a PPC campaign with a long tail keyword targeting list is that you can develop a consistent marketing message. You can test different ads based on the visitors and their needs. If one ad works well, you can use that word on your other ads. This can help you create a stronger marketing message that consistently pulls in new visitors to your website. Since you only pay when people click on your ad, you have more control over your campaigns, and they tend to convert better because of the targeted nature of the traffic.
There are also many different platforms available to you as a marketer. You can use the major search engines, social media platforms like Facebook and Twitter, and third-party PPC platforms. Each of these platforms has its own benefits and drawbacks. Most social media platforms like Facebook work better for small campaigns, while major search engines like Google work better with long-tail keyword research. PPC works better with the major search engines because it is generally considered a more long-term marketing strategy.
The power of a PPC ad campaign lies in the user searches and how they are related to your product and services. As a marketer, you need to understand the user searches to target them in the right ways. For example, you can target a group of pregnant women if someone searches for "pregnant women" in the search query. You will then want to target that group of pregnant women with ads that emphasize the advantages of your product or service. These are just some of the tips on creating a profitable PPC ad campaign.