How to Manage Remote Teams Effectively?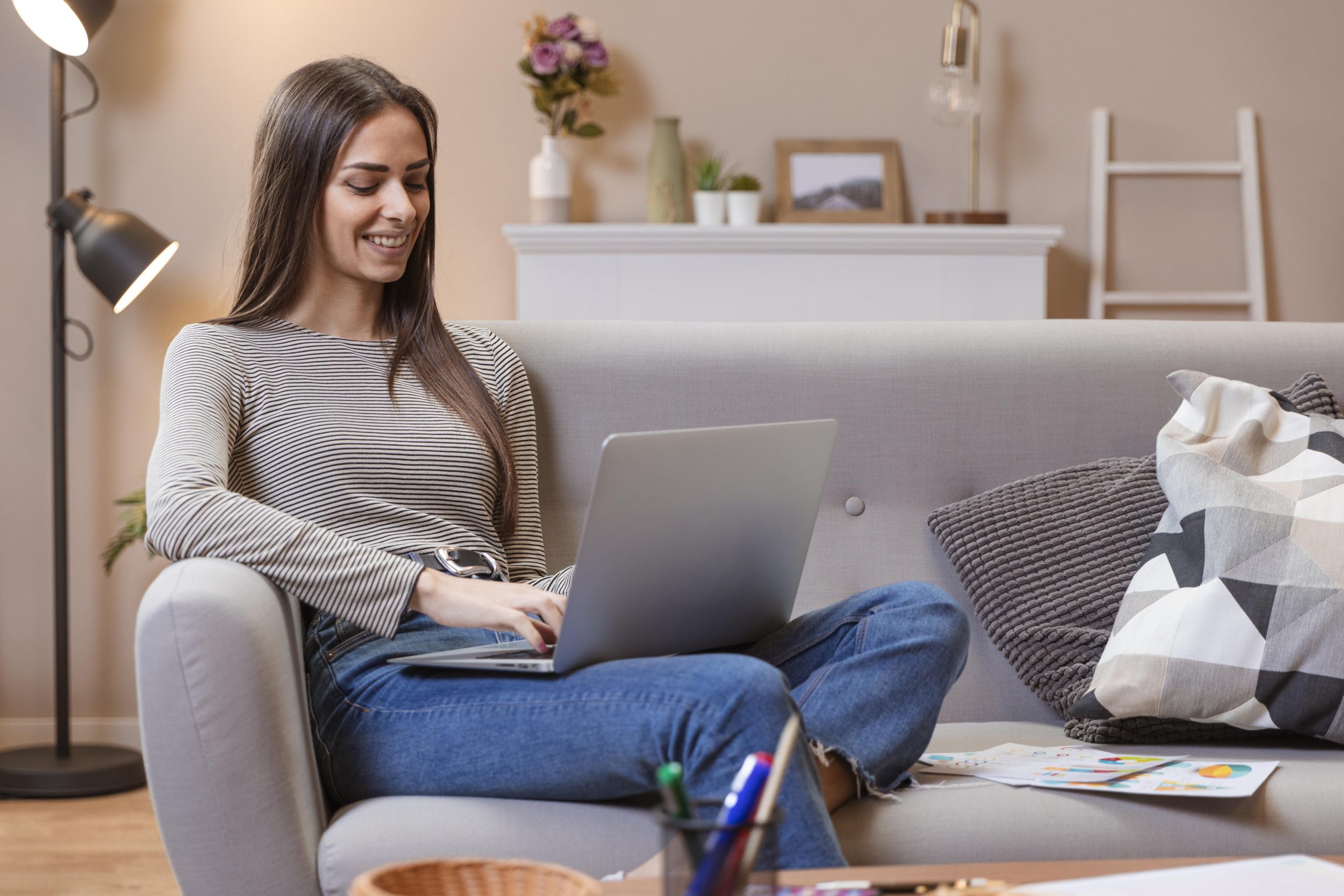 In the wake of the COVID-19 pandemic, companies and organizations were forced to ask their employees to work remotely. According to a study conducted by Gallup, about 56% of Americans were working from home (WFH) in 2020. Many businesses, especially startups, seem to have gotten along with this trend of remote working; evidently, there is a dramatic surge in demand for remote working options, with more and more companies encouraging remote work. By allowing employees to work remotely, companies can evade direct and indirect costs such as office rent, electricity bills, hardware costs, etc.
Just like businesses, remote work brings numerous merits for employees as well. By working remotely, employees can save money by cutting on commuting charges, can enhance work-life balance, improve inclusivity, sustain the environment, work in a customizable office, go on trips without taking off-days, and whatnot. Thus, remote work is a win-win situation for employees as well as organizations. Remote working is fun and games if the output and productivity levels of the company are not being impacted. Therefore, it is essential to take necessary measures and deploy specific remote tools & software, which facilitate smooth and uninterrupted functioning of business operations. 
Let us understand how remote teams can be effectively managed.
Hassle-Free Communication

: Miscommunication and semantic communication barriers can lead employees to deliver 'wrong work' or simply 'no work.' Remote teams may also feel ignored or disconnected if the employers don't establish proper communication challenges. Thus, it is crucial for remote teams and local teams to be on the same page to ensure optimal business results.

Effective and unified communication software offers a flexible and personalized solution to all communication-related problems. It enables teams to instantly message, call, chat, set up video conferences, share files & documents, etc., on multiple networked devices like mobile phones, laptops, tablets, desktops, or computers.
 

Effective Performance Review Mechanism:

Appraisal and promotion are the best motivations for an employee in an organization. Various researches have shown that objective and just feedback results in enhanced performance, happiness, and inclusivity of the employees. However, due to being physically absent from the office, remote team employees might feel that they are not being heard or seen, which may lead to distress and organizational tensions within a company. 

A competitive software offers a robust and adaptable performance review management system, which is used to track and monitor the performance of employees over a gradual period. It also facilitates streamlined review process automation and ensures transparency amongst employees by incorporating feedback and targets into the process. In addition, the performance review tools enable managers to present reports from the joining date of employees to date.
 

Time Tracking and Screenshot Tracking of Projects:

 Time tracking and screenshot tracking tools are like a double-edged sword; they have their own merits and demerits simultaneously. The tools help managers keep tabs on employees' work, project status. It allows managers to allocate time & resources for a given project accordingly, provide favorable conditions for deep work, and prevent multitasking. While on the other hand, employees may feel burdened, which may lead to lower morale of employees and greater risk of micromanagement.

Time tracking and screenshot tracking tools automate productivity monitoring for your business. By deploying these tools on machines and systems, managers can ensure that employees are not getting distracted and the allotted time is being used efficiently. In addition, it enhances advanced remote supervision in the background, plus it helps managers guide employees in case the work is not being done up to the standards.
 

Convenient Cloud Storage:

 It can be extremely challenging for remote teams to submit and save project progress via email with complex and elaborated storage structures. This process can be incredibly cumbersome and tedious. Also, transferring data from one system to another can be exposed to a greater risk of catching the virus and other malicious malware. Competitive cloud storage software offers a cloud-based application for all your networked devices that lets you save files and folders directly on the cloud, allowing you to start off right from where you left. The cloud-based application allows you to access local office files from anywhere in the world as long as you are connected to the internet. Also, it protects your data in case of an accident. The system is reliable, personalized, and safe from any external threats.
Bottom Line
It can be said that work from home software is the solution for the new business norm, and businesses that tend to survive in the long run need to look for ways and means to keep up with the 21st-century business trends. The tips mentioned above can be kept in mind while managing your remote team.
Talygen is a comprehensive suite of tools and applications and is a leader in Business Management Automation. It is a one-stop solution that manages remote & local workflows from an integrated, centralized platform and facilitates seamless communication amongst all the stakeholders. In addition, it allows managers to track and monitor employee performance, project status and save all the progress on the cloud conveniently.